Most Beautiful Places to Visit in Germany by Road
One hasn't truly experienced a road trip till they've travelled through Germany and its iconic roads. There's something about those highways and the scenery you get to see, instilling a sense of freedom and adventure that's unlike anything.
If you truly appreciate travelling, then this is an experience that you can't ever miss out on. For years, people have explored Germany by road and had a blast doing so. If you're planning on a visit to this beautiful country and its gorgeous locations, how do you decide on the places to go?
We have made a list of five must see locations by road in Germany. All five of these places are quintessentially German and also give visitors a wide variety of places to visit. All you need is a hunger for travel and a car with a great set of wheels to carry you there.
1. The Romantic Road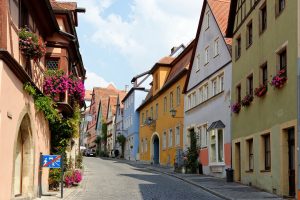 To truly soak in classic Germany in all its glory, one most visit the Romantic Road. This iconic drive from Wurzburg to Fussen is a 400 Km stretch of retro excitement. While driving through this route, make it a point to drop by the scenic Gorlitz which still exists in its pre World War II state.
2. The Autobahn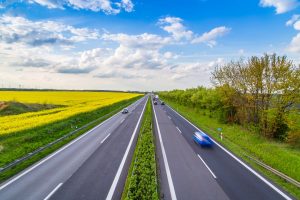 One can never say they have experienced German roads, till they've taken a ride through the Autobahn. This thrilling route is known chiefly for the fact that there are no speed restrictions along this way. It is a network of criss-crosses along major cities like Berlin, Hamburg, Dusseldorf, Frankfurt, Munich and Dresden. The highways are known for letting you visit these major cities quick and easy, though some caution is recommended in areas where speed limits are enforced.
3. The Fairy Tale Road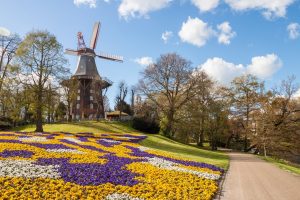 Much like a scene from a Disney movie, the Fairy Tale road is known for being a trip straight out of a castle. The towns, the people, the meadows will surprise you in their otherworldly appeal. This 600 kilometres drive runs from Hanau in central Germany to Bremen in the north. The entire route is filled with tributes to the Brothers Grimm and their stories.
4. The Deutsche Weinstrasse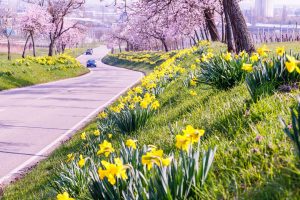 Ever wondered what it would be like to drive through a world of wine yards? This scenic drive through Germany is the drive through the largest stretch of wine growing yards in the country. For 85kms, from Schweigen-Rechtenbach, on the French border, to Bockenheim, you can experience a ride you will likely never forget.
5. The drive to the Oktoberfest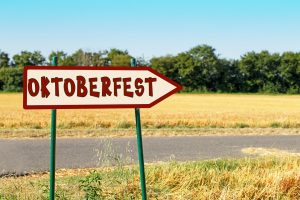 The classic Oktoberfest in Munich and the surrounding festivities in other cities is a great way to let loose and have some fun. The only thing more exciting than the Oktoberfest is a drive with your friends to the fest. Pick the ride that suits you and have a blast riding from Frankfurt to Munich. The roads are filled with food, people and drinks celebrating this time honoured tradition.
So what are you waiting for? Grab your ride, make sure that you have strong tyres that will give you maximum comfort and will last the trip and start exploring Germany.